For all official information and updates regarding Covid-19 visit the South African Department of Health website at
www.SAcoronavirus.co.za
or their WhatsApp line on 0600-123456. If you want your own WhatsApp Chatbot visit
www.whatskonnekt.com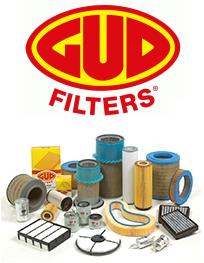 Welcome to G.U.D. Filters, South Africa's premium automotive filter brand. GUD manufactures a full range of filters for the South African after market, overseas export markets and local OEM's.
The GUD filter brand has become an icon in the South African automotive industry for its commitment to quality, service and product innovation, placing the Company at the forefront of automotive filtration.
GUD Filters, South Africa's leading automotive filter brand manufactured its first filter in Durban in 1949. As the automotive industry evolved so the Company expanded over time to become the market leader in South Africa.
GUD Holdings (Pty) Ltd, has manufacturing facilities in Pietermaritzburg, Durban, Cape Town and Zimbabwe. G.U.D. also has a distribution centre in Pinetown, geared towards our export market, and a 20 000m2 distribution centre in Johannesburg. The company's headquarters is in Prospecton, KwaZulu Natal.
GUD Filters has extended its success across international boundaries and currently exports to five continents. Gud places great emphasis on quality to exceed the requirements of all its market.
GUD Filters is committed to supporting local suppliers and local sources of raw materials. All our products are locally assembled and we add further value to the raw materials used by exporting these filters to five continents, thereby enhancing the reputation of South African manufactured products around the world.
Contact us for a GUD filter for your vehicle and equipment.