For all official information and updates regarding Covid-19 visit the South African Department of Health website at
www.SAcoronavirus.co.za
or their WhatsApp line on 0600-123456. If you want your own WhatsApp Chatbot visit
www.whatskonnekt.com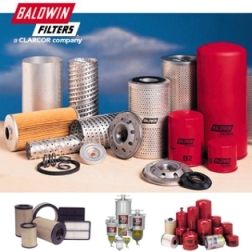 Baldwin Filters has become over the last six decades a world-class filter manufacturer on a worldwide basis. They manufacture products that protect engines and engine-powered systems against contamination wherever they may be.
Baldwin Filters offers heavy-duty protection under tough operating conditions for:
Over-the-road commercial vehicles
Off-road construction
Mining equipment
Tree logging equipment
Industrial
Agricultural
Marine applications
They have also applied their heavy-duty philosophy to the production of filters for:
Passenger cars
Light-duty truck and vans
Sports utility vehicles
Contact us for a Baldwin filter for your vehicle and equipment.