For all official information and updates regarding Covid-19 visit the South African Department of Health website at
www.SAcoronavirus.co.za
or their WhatsApp line on 0600-123456. If you want your own WhatsApp Chatbot visit
www.whatskonnekt.com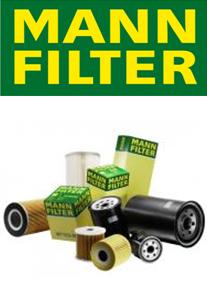 e-mail: sales@ptsfilters.co.za
The MANN-FILTER brand-name is marketed by MANN+HUMMEL, a leading development partner and OE supplier of the international automobile industry.
MANN+HUMMEL products are manufactured to the highest quality standards. This also applies to OE products, which we supply to nearly every leading automobile manufacturer, and our spare parts distributed under the MANN-FILTER brand-name.
We automatically implement our OE customer requirements relating to standard products in our MANN-FILTER range of products. You can count on our service as well as the quality of our products.
With filters, as with so many other things, it is the inner values that matter most. Quality differences can no longer be recognized or identified at first glance. It is therefore all the more important that you should be given a defined level of quality right from the moment of choosing a certain brand.
With MANN-FILTER you will always have the same quality as is supplied to the automotive manufacturers themselves. To ensure that this situation continues indefinitely we submit to regular certification audits carried out by an independent agency in compliance with the international standard TS 16949 as well as the OEM customer standards QS 9000 and VDA 6.1.
MANN-FILTER are installed as original equipment in many new vehicles and provide perfect protection from the beginning. To ensure optimum functionality, each filter must be replaced regularly. If you want to continue to offer your customers consistent engine performance, fuel saving, engine protection and clean air in the interior, you need a new filter with original equipment quality.
MANN-FILTER for air, oil, fuels and vehicle cabins ? an irreplaceable full range of products. Leading edge in technology, and an innovative range of products and services.
The products under the MANN-FILTER brand name convince everyone because of the original equipment quality and high delivery capability, and because the range covers more than 95 percent of the market. In aftermarket, MANN-FILTER now sells more than 4,100 different filters and filter elements.
Contact us for a MANN filter for your vehicle and equipment.